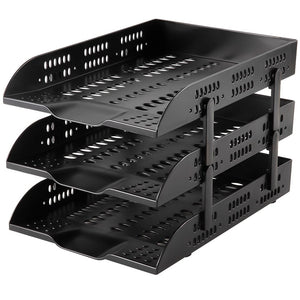 Document Tray
SKU:
39736
3-TIER (PLASTIC) 
Model no: 9215
Brand: DELI
ALU: 6921734992154
Color: BLACK
Deli - Document Tray
3-Tier
Brand: Deli
Model: 9215
Color: Black
Material: Plastic
Dimension (W x D x H): 116 x 230 x 359mm
Features:
Removable Structure.
Made of durable, high-impact plastic.
Desktop Accessories Ideal for the Office & Home.
Plastic letter tray is self-stacking, holds A4 size documents and folders.
With 3 stable layers, very convenient to sort.
We Also Recommend