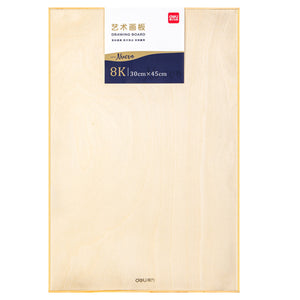 Drawing Board (30 x 45cm)
SKU:
52645
WOOD 8K
Model no: 73903
Brand: DELI
ALU: 6921734985415
Color: BROWN
Size: 30X45CM
Deli – Drawing Board
Wood 8K
Brand: Deli
Model: No: 73903
Color: Brown
Size: 30 x 45cm (11.8" x 17.7")
Material: Wood
Features:
Steady and not easy to shake.
The drawing board adopts solid edges, which is not easy to deform and durable.
High-density material is polished without thorns to protect your work from damage.
We Also Recommend