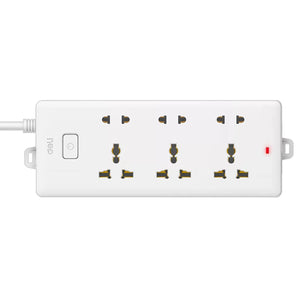 Extension Socket (3m)
SKU:
48349
6 OUTLETS 
Model no: W18339 (03)
Brand: DELI
ALU: 6921734922113
Size: 3M
Color: WHITE
Deli – Extensions Socket
6 Outlets
Brand: Deli
Model: W18339 (03)
Color: White
Full Length: 3m
Applicable: Universal Hole
Rated Power: 2500W
Rated Voltage: 250V
Rated Current: 10A
Cross Sectional Area: 0.75m2
Features:
Fire Prevention, 750°C Flame-retardant.
Wear-Resistant, Over 5000 times wear-resistant.
Power Cord, the conductor cross section of the power cord is 0.75mm2.
We Also Recommend