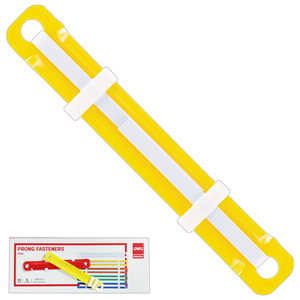 Paper Fastener (50 PCs)
SKU:
46065
FLEXIBLE FASTENER
Model no: 5548
Brand: DELI
ALU: 6921734955487
Color: ASST
Deli - Paper Fastener
50 Pieces per box
Brand: Deli
Model: 5548
Color: Assorted Color
No. of Colors: 5 Colors
Legs Length: 50mm
Binding Capacity: 250 sheets
Material: Plastic
Box Dimension (W x D x H): 194 x 86 x 17mm
Features:
Multiple color options: Different color for indicating different file stacks.
Flexible fastener: For easily binding different thickness of paper stacks.
Strong Plastic Material: To fasten files more firmly, good for files organization.
We Also Recommend