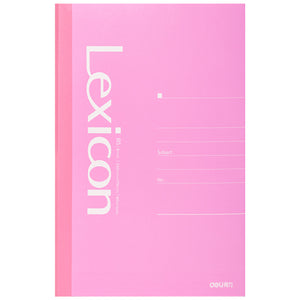 Notebook, 60 Sheets (B5)
SKU:
48235
SINGLE RULED 
Model no: 7657
Brand: DELI
ALU: 6921734976574
Size: B5
Color: ASST
Deli – Notebook
Brand: Deli
Model: No: 7657
Color: Assorted Color
Size: B5
Number of Sheets: 60 Sheets (60g)
Number of Lines per Sheet: 23 Lines
Cover: Soft Cover
Features: 
60g of Sheets.
250g of Cover.
Cover Hardness: Soft surface copy
You can use as records book, scrapbook, pocketbook and so on.
Help you take notes and write down the memo when it necessary.
We Also Recommend