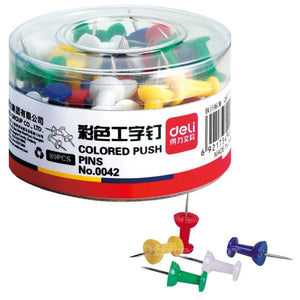 Push Pin (80 Pcs)
SKU:
40395
MULTI-COLOR
Model no: 42
Brand: DELI
ALU: 6921734900425
Color: ASST
Deli - Multi-Colored Push Pin
Brand: Deli
Model: 0042
Color: Assorted Color
Number of Push Pins: 80 Pieces
Features:
These push pins come in assorted colors and have a strong and sharp steel point that punctures even tough surfaces.
Safely secure your notices, letters, cards and other important documents.
Push pins allow for pinning and functional use with bulletin boards.
Strong penetrating, not easy to get rusty with quality steel
Suitable for school home office use etc.
We Also Recommend