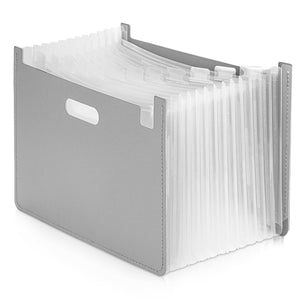 Expanding File, 13 Pockets (A4)
SKU:
52844
PORTABLE 
Model no: 63951
Brand: DELI
ALU: 6935205356147
Size: A4
Color: GREY
Deli - Expanding File
Brand: Deli
Model: No: 63951
Size: A4
Color: Grey
No. of Pockets: 13 Pockets
Material: PP Plastic
Features:
Easy to carry.
13 grid pockets.
Pen slot design.
Standing retractiable.
Waterproof material.
Keeps documents secured.
Durability and long-term use.
Multiple flexible compartments.
With index label design, easy to identify.
We Also Recommend