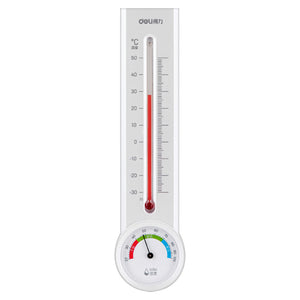 Hygrothermograph
SKU:
52656
TEMP. AND HUMIDITY
Model: 8848
Brand: DELI
ALU: 6973083723613
Color: WHITE

Deli – Hygrothermograph
Healthy
Brand: Deli
Model: No: 8848
Color: White
Humidity Range: 20% RH ~ 100% RH
Temperature Range: -30°C ~ -50°C
Material: ABS Plastic
Dimension (W x D x H): 60 x 18 x 236.8mm (2.4" x 0.7" x 9.3")
Features:
No battery required.
Healthy temperature and humidity.
Accurate sensing of temperature and humidity.
Humidity is identified by text and color, which is important for dryness, comfort and wet.
Wide range of applications, and can be used in homes, hotels, restaurant and shopping malls etc.
We Also Recommend