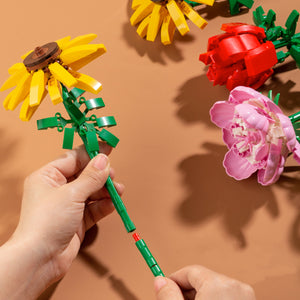 Educational Toy (101 Blocks)
SKU:
52912
FLOWER BUILDING BLOCKS 
Model no: 74600-2
Brand: DELI
ALU: 6975055750689
Color: YELLOW
Deli – Educational Toy
Flower Building Blocks (101 Pieces)
Brand: Deli
Model: 74600-2
Color: Yellow
No. of blocks: 101 blocks
Suitable for: over 8 years old
Material: ABS Plastic                
Features:
Fun and educational.
Parent-child interaction.
Enhance hands-on skills.
Instruction manual included.
Each block is made of ABS material, which is table and safe to use.
101 building blocks to assembly to increase children's spatial imagination.
We Also Recommend