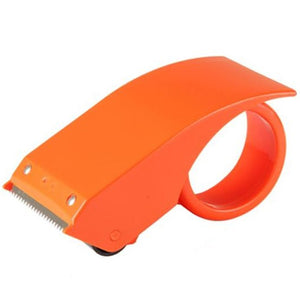 Carton Sealer (60mm x 200y)
SKU:
50118
TAPE DISPENSER 
Model no: 802
Brand: DELI 
ALU: 6935205369888
Color: ORANGE
Deli – Carton Sealer
Brand: Deli
Model: No: 0802
Color: Orange
Applicable Tape: (Width) less than 60mm x (Length) less than 200 yards
Material: Plastic + Metal
Dimension (W x D x H): 7.5 x 15.5 x 8.5cm (3" x 6.1" x 3.3").
Features:
Sharp Blade.
Smooth Roller.
Convenient to use.
One hand to finish tape dispensing and cutting.
The body made of hard plastic, and the blade made of metal.
We Also Recommend