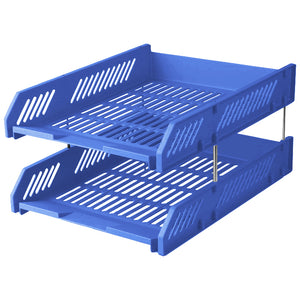 Document Tray
SKU:
40380
2-TIER (PLASTIC)
Model no: 9208
Brand: DELI
ALU: 6935205340382
Color: BLUE
Deli - Document Tray
2-Tier
Brand: Deli
Model: No: 9208
Color: Blue
Material: Plastic
Features:
Sturdy and strong.
This tray can hold sheets of up to A4 size.
This tray is made from a durable and lightweight plastic that is easy to maintain.
2 Tier Document Tray has a front load design so that you can easily access your documents while you are working.
We Also Recommend