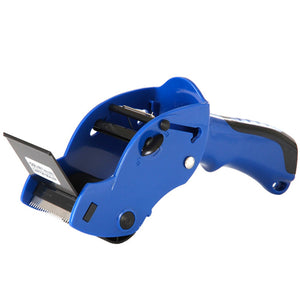 Carton Sealer (60mm x 110y)
SKU:
50119
TAPE DISPENSER 
Model no: 803
Brand: DELI 
ALU: 6935205369932
Color: BLUE
Deli – Carton Sealer
Brand: Deli
Model: No: 0803
Color: Blue
Applicable Tape: (Width) less than 60mm x (Length) less than 110 yards
Material: Plastic + Metal
Features:
Sharp Blade.
Lock function.
Smooth Roller.
Convenient to use.
One hand to finish tape dispensing and cutting.
The body made of hard plastic, and the blade made of metal.
This dispenser is easy to load and use with 1 hand keeping your other hand free to hold packaging down.
We Also Recommend