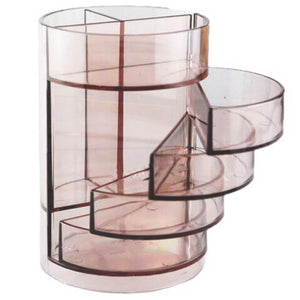 Desk Organizer
SKU:
48142
PLASTIC  
Model no: 906
Brand: DELI 
ALU: 6921734909060
Color: BROWN

Deli – Desk Organizer
Plastic
Brand: Deli
Model: No: 906
Color: Brown
Material: Plastic
Dimension (Dia. x H): 9 x 13.5cm
Features:
Stable construction for a durable use.
The stand consists of 7 compartments.
High-strength hard plastic, the transparent body makes it easy to see the items stored inside.
Versatile design Round body pen holder, with 2 vertical compartments, 4 collapsible compartments and 1 shallow compartment.
We Also Recommend