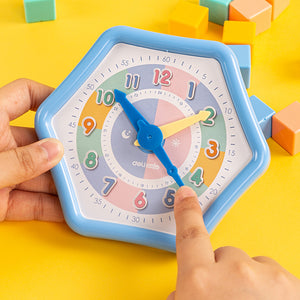 Educational Toy
SKU:
52921
TIME LEARNING SET 
Model no: 74368
Brand: DELI
ALU: 6921734914781
Color: BLUE
Deli – Educational Toy
Time Learning Set
Brand: Deli
Model: No: 74368
Color: Blue
Suitable for: under 14 years old
Material: PP Plastic
Product Dimension (W x D x H): 12 x 1.5 x 13.5cm (4.7" x 0.6" x 5.3")
Features:
Cognitive time.
PP material, lightweight.
Three-pin linkage structure.
Cultivate children's sense of time.
Bracket design, can be placed on the desktop.
We Also Recommend