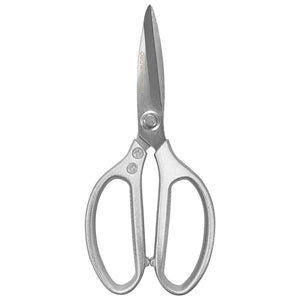 Scissor (8.5")
SKU:
50353
STAINLESS STEEL
Model no: DL358210
Brand: DELI TOOLS
ALU: 6974173013140
Size: 210MM
Color: SILVER

Deli Tools – Scissor
Brand: Deli Tools
Model: DL358210
Color: Silver
Size: 210mm (8.5")
Material (Blade): Stainless Steel blade
Material (Handle): Aluminum alloy handle
Features:
Comfortable Handle: Provides maximum comfort and precision control.
Wide Applications: Easily cut paper, fabrics, leathers, fishing nets and more.
Reinforcement Rivet: Durable and not easy to break, easy to open and close.
We Also Recommend