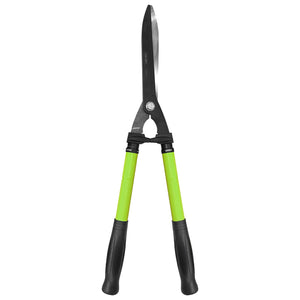 Garden Shear (25" - 33")
SKU:
52748
CARBON STEEL 
Model no: DL2805
Brand: DELI TOOLS
ALU: 6975102947345
Size: 25-33INCH
Color: BLACK/GREEN

Deli Tools – Garden Shear
Brand: Deli Tools
Model: DL2805
Color: Black/Green
Adjustable Length Size: 63 - 83cm (24.8" x 32.7")
Material: Steel + plastic
Features:
Sharp Cutting.
Simple Pruning.
20° Bending Angle.
Double Edge design.
Comfortable and Effort-saving.
55C Steel is sharp and wear-resistant.
We Also Recommend