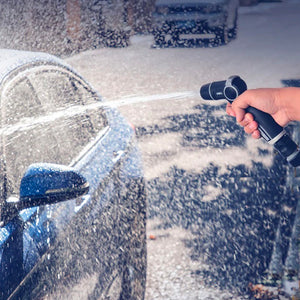 Water Spray Gun
SKU:
52788
PRESSURE WASHER SPRAY GUN 
Model no: DL8072
Brand: DELI TOOLS
ALU: 6971092849546
Color: BLACK/YELLOW

Note: Water Pipe Hose not included.
Deli Tools – Water Spray Gun
Car Wash Water Gun 5-piece Set
Brand: Deli Tools
Model: DL8072
Color: Black/Grey
Material: ABS Plastic + Aluminum Alloy
Features:
Adhesive handle.
Aluminum Alloy gun head.
Rotary adjustment of water volume.
Made of strong and durable ABS material.
Washing the car, cleaning the yard, spraying the plants etc…
Includes: Spray Gun (x1), Water Pipe connector (x2), Standard Connector (x1) and Universal Connector (x1).
We Also Recommend