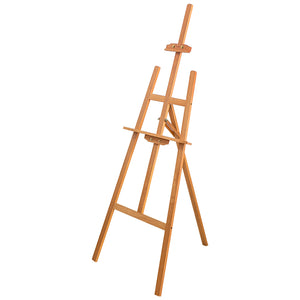 Easel
SKU:
52649
WOOD
Model no: 73879
Brand: DELI
ALU: 6921734930514
Color: BEECH
Deli – Easel
Brand: Deli
Model: No: 73879
Color: Beech
Material: Wood
Product Size (W x H): 58 x 116.3cm (22.8" x 45.8")
Features:
Surface texture of the easel is clear, smooth and burr-free, and it protects you and work intimately.
Wooden easel has a stable structure design, not easy to move and can be painted with peace of mind.
Height and slope can be adjusted according to the length of the drawing board, and the drawing board can be firmly stuck.
We Also Recommend