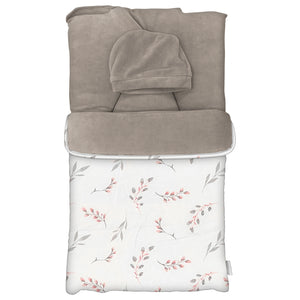 Baby Cocoon
SKU:
52567
LILY NEWBORN COCOON 
Model no: MD-62253
Brand: ELMALELLA
ALU: 54079
Color: STONE
ElmaLella – Baby Cocoon
Lily Newborn Cocoon
Brand: ElmaLella
Model: MD-62253
Size: 36 x 64cm (14.2" x 25.2")
Color: Stone
Material: Cotton
Features:
Swaddle Blanket with Hat.
Your baby will sleep better and so will you.
Filled with breathable anti-allergenic fiber.
Luxurious softness: Comfort your little one with the amazing softness of swaddle!
We Also Recommend