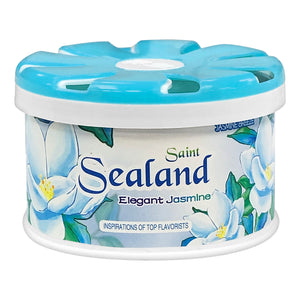 Air Freshener (70g)
SKU:
50870
ELEGANT JASMINE 
Brand: LIBY
ALU: 6920174761825

Liby – Air Freshener
Saint Sealand
Brand: Liby
Size: 70g
Fragrance: Elegant Jasmine
Dimension (Dia. x H): 7 x 4.5cm (2.8" x 1.8")
Features:
Non-toxic.
Open and Close Twist.
Includes: Self-adhesive sticker (x1).
Suitable for kitchen, bedroom, bathroom and living room.
Help to remove unpleasant odors, boost your mood, and relax the mind and body.
We Also Recommend