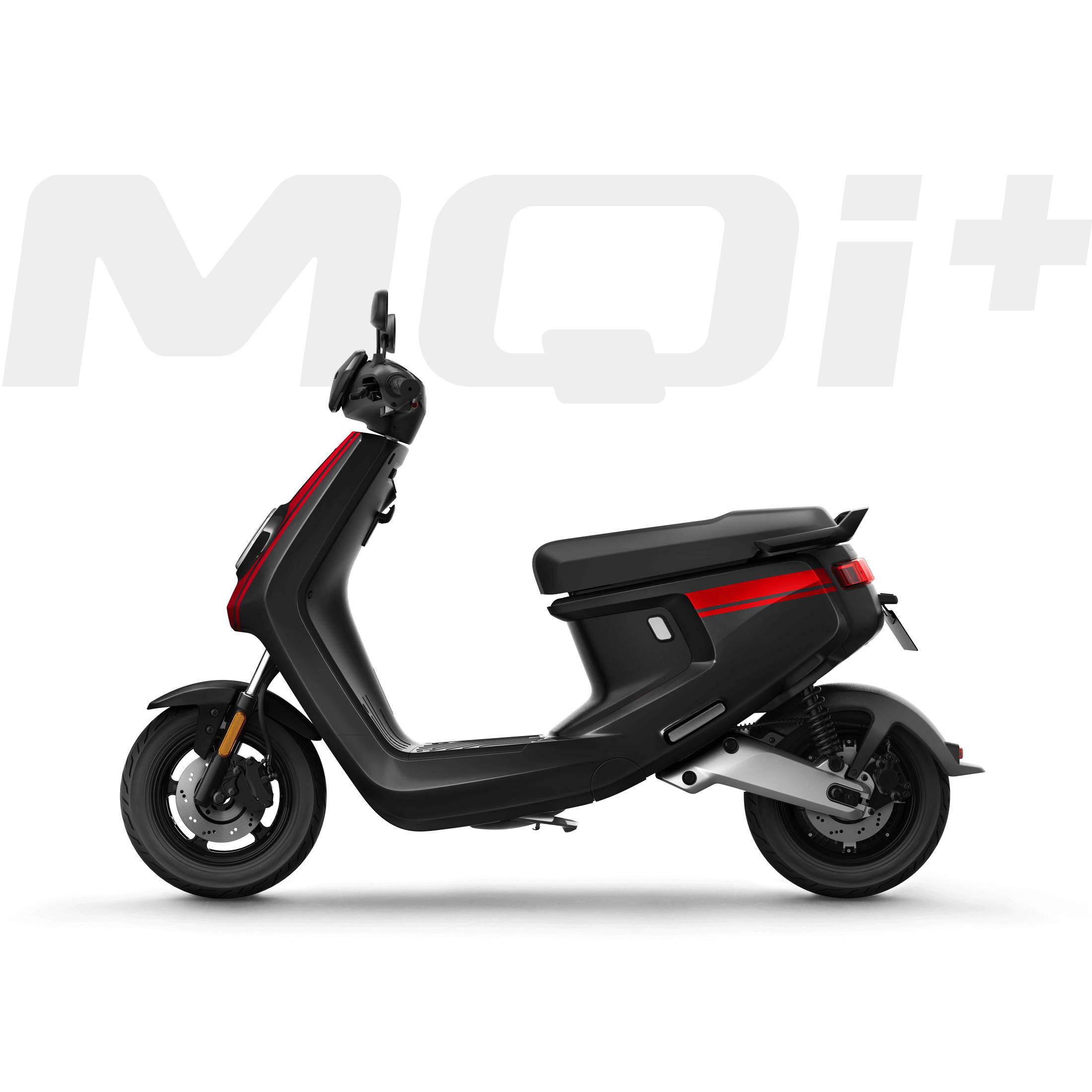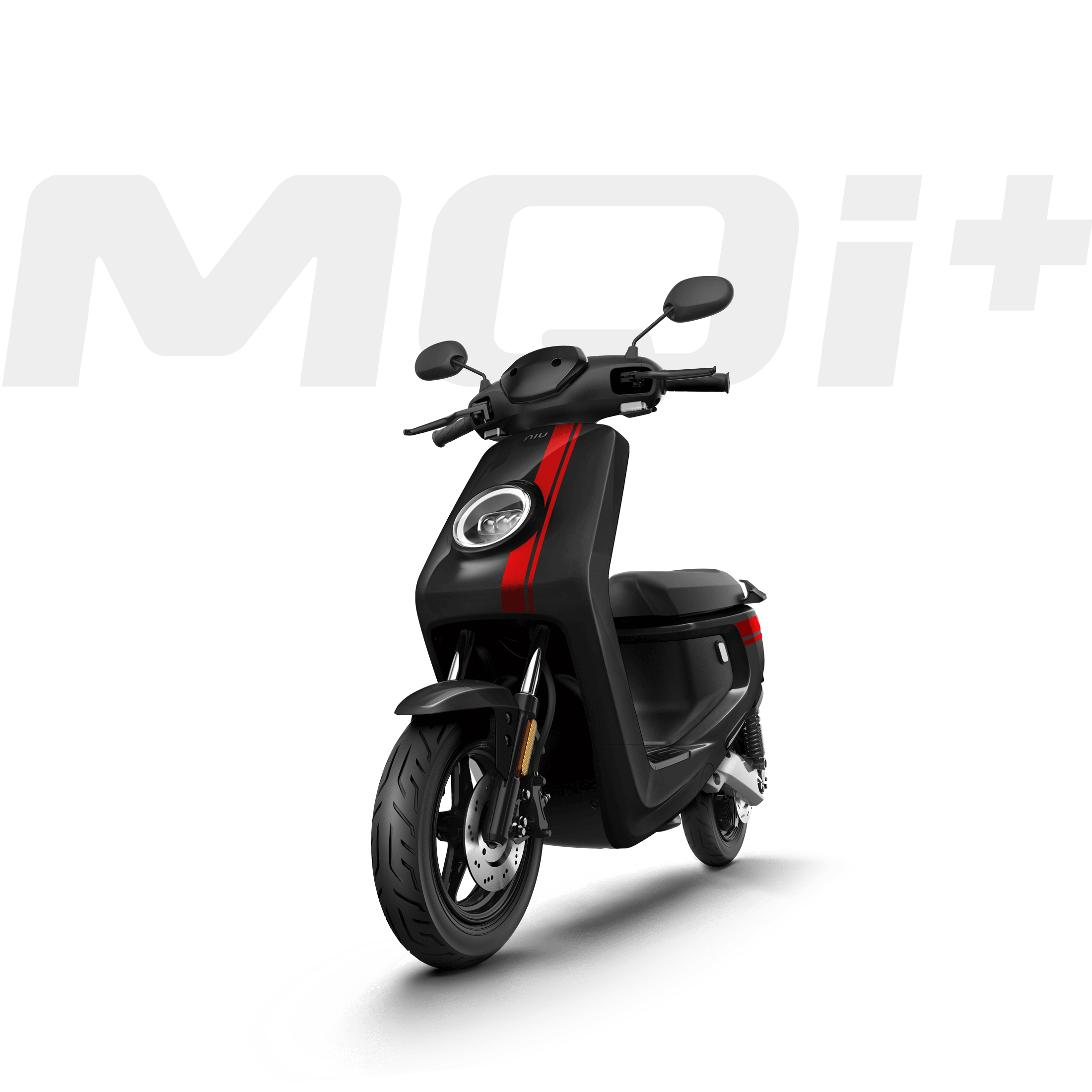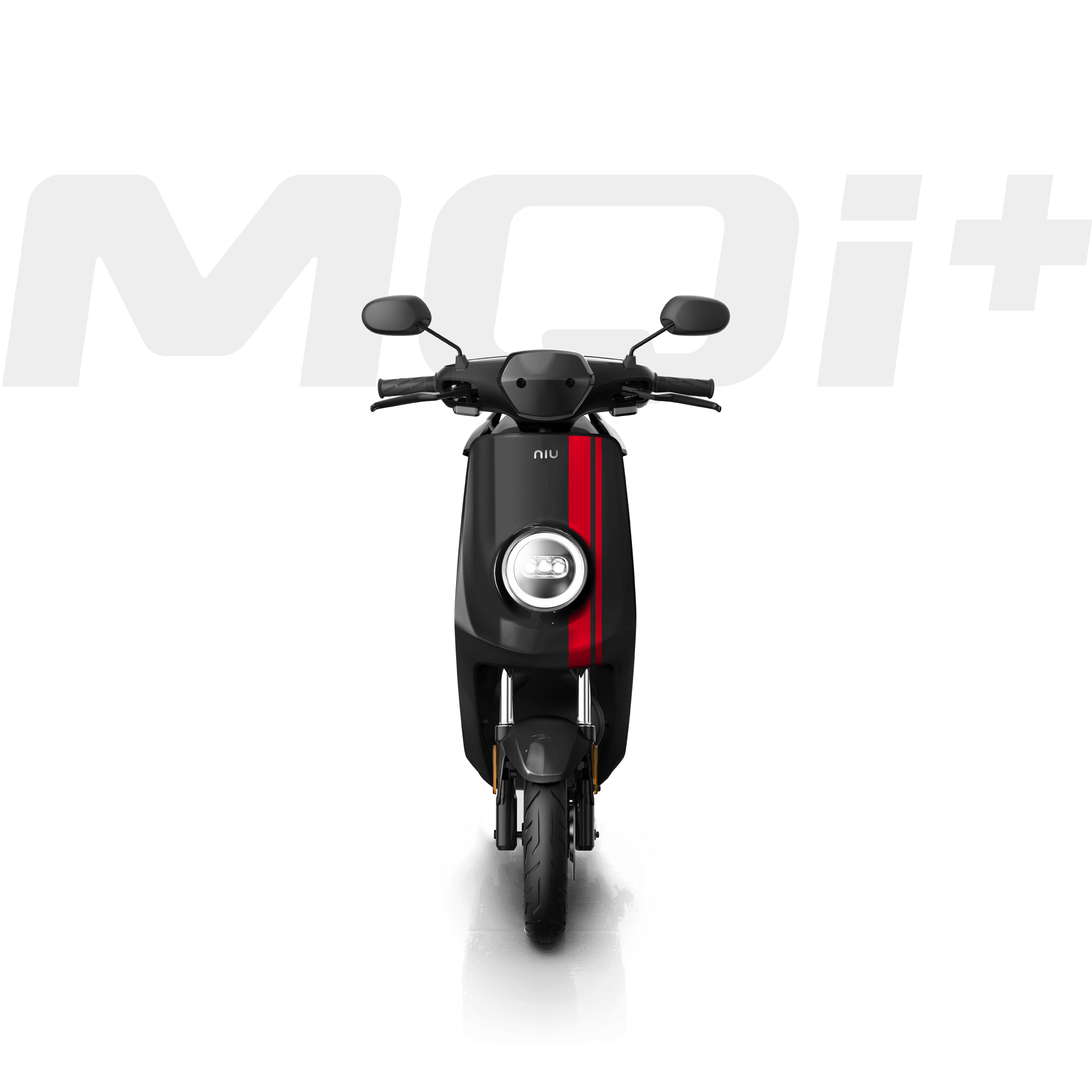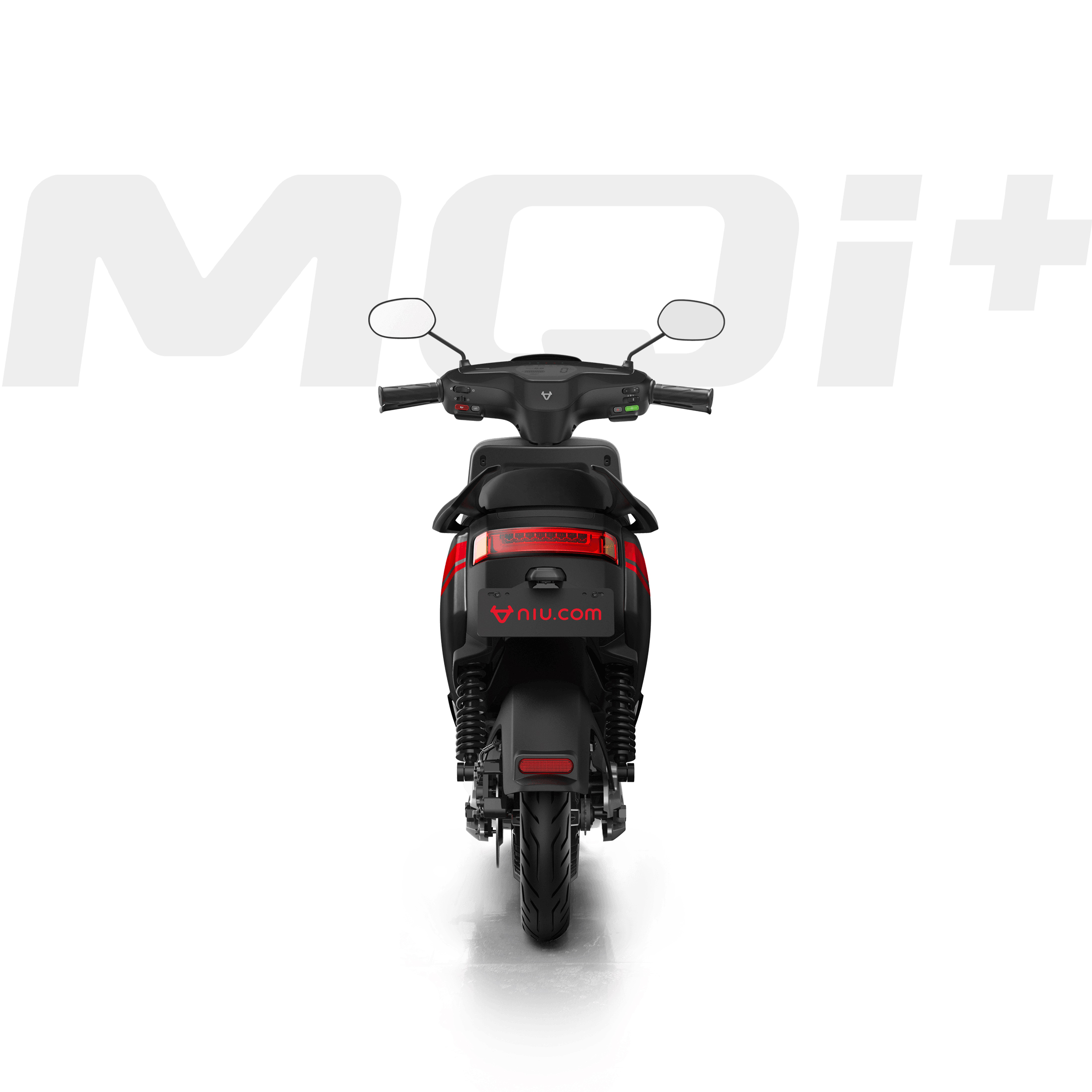 SKU: 47820
EXTENDED RANGE
Model no: MQi+ SPORT
Brand: NIU
ALU: 21930
Color: BLACK/RED
ENJOY IT TOGETHER
The newest model in our MQi-Series combines modern style with smart design, and now has space for two. Updated design, easy-to-use controls, built for two riders.
01

DESIGN





A SCOOTER FOR YOUR STYLE



With five colors, the MQi+ Sport gives you freedom to choose the scooter for your style. Our MQi+ Sport takes the world-class design of the MQi-Series and updated it for two riders.
The intelligent LCD dashboard and easy-to-use controls make the MQi+ Sport ideal for your everyday urban commute.




CHOOSE A COLOR


Our MQi+ Sport is available in five bold colors.
 


ATTENTION DETAIL
Built for performance.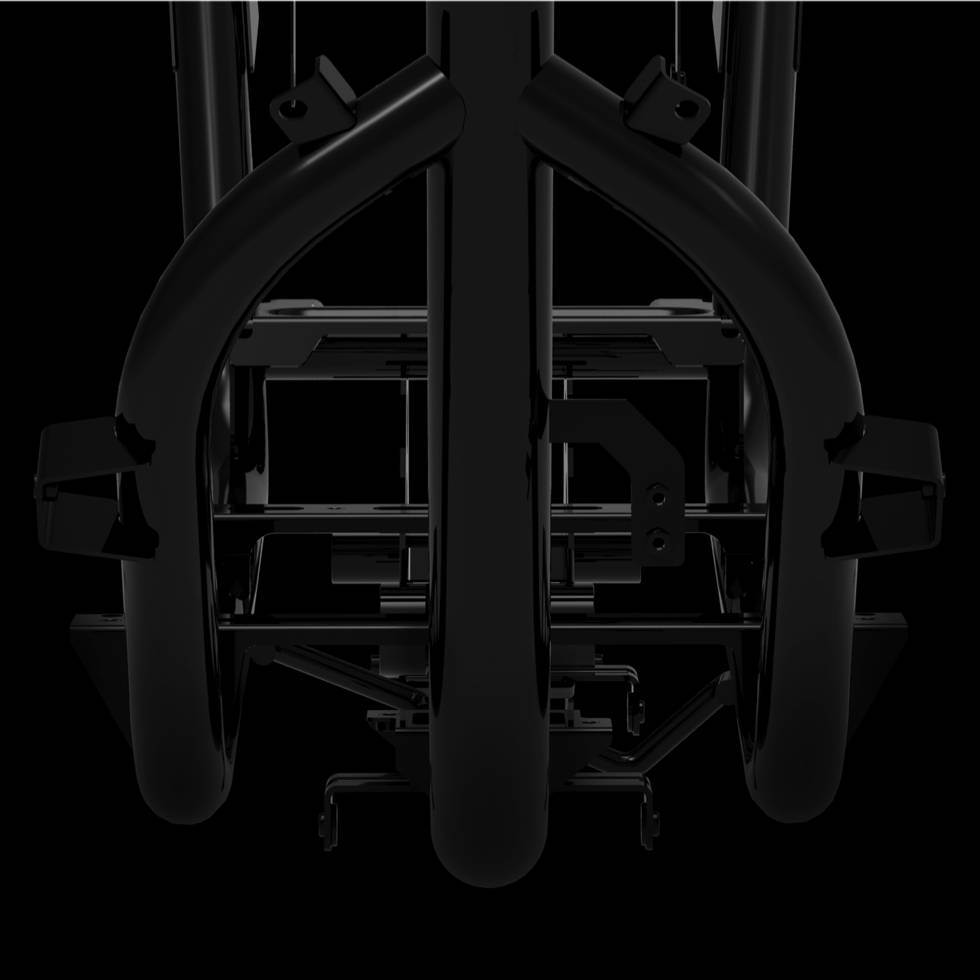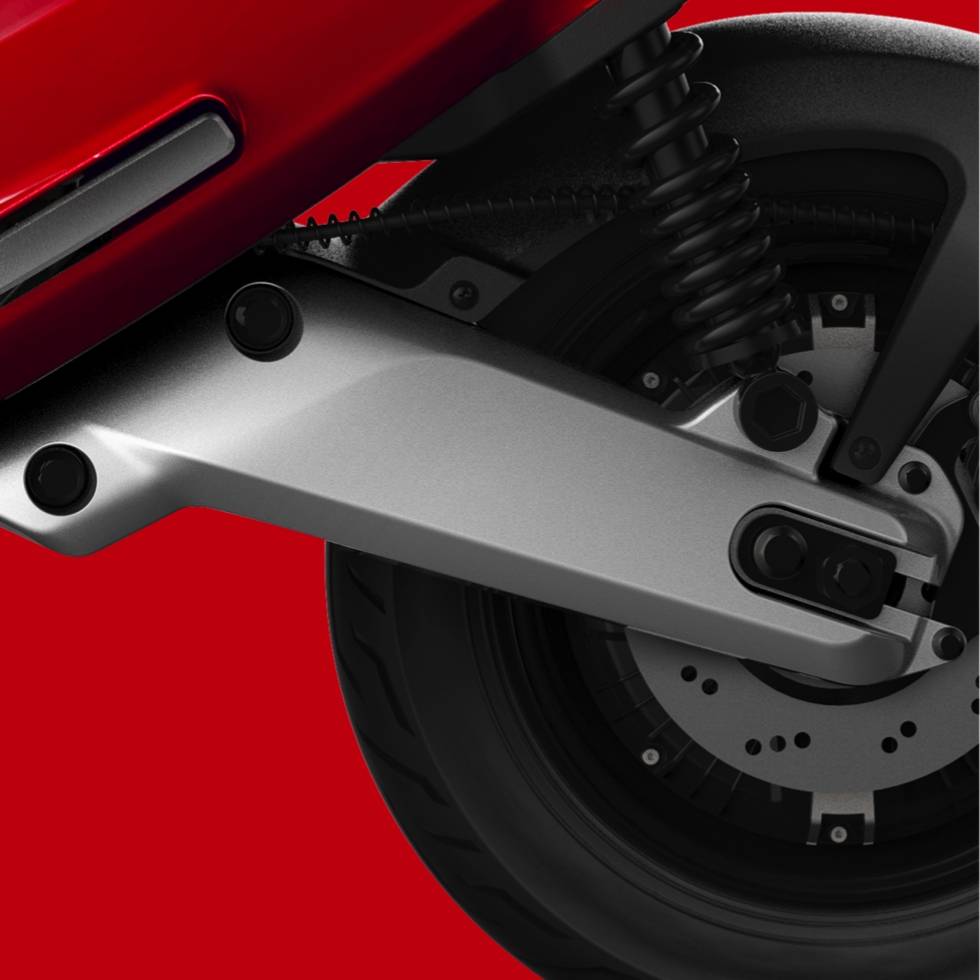 Titanium-Aluminum Alloy Swing-Arm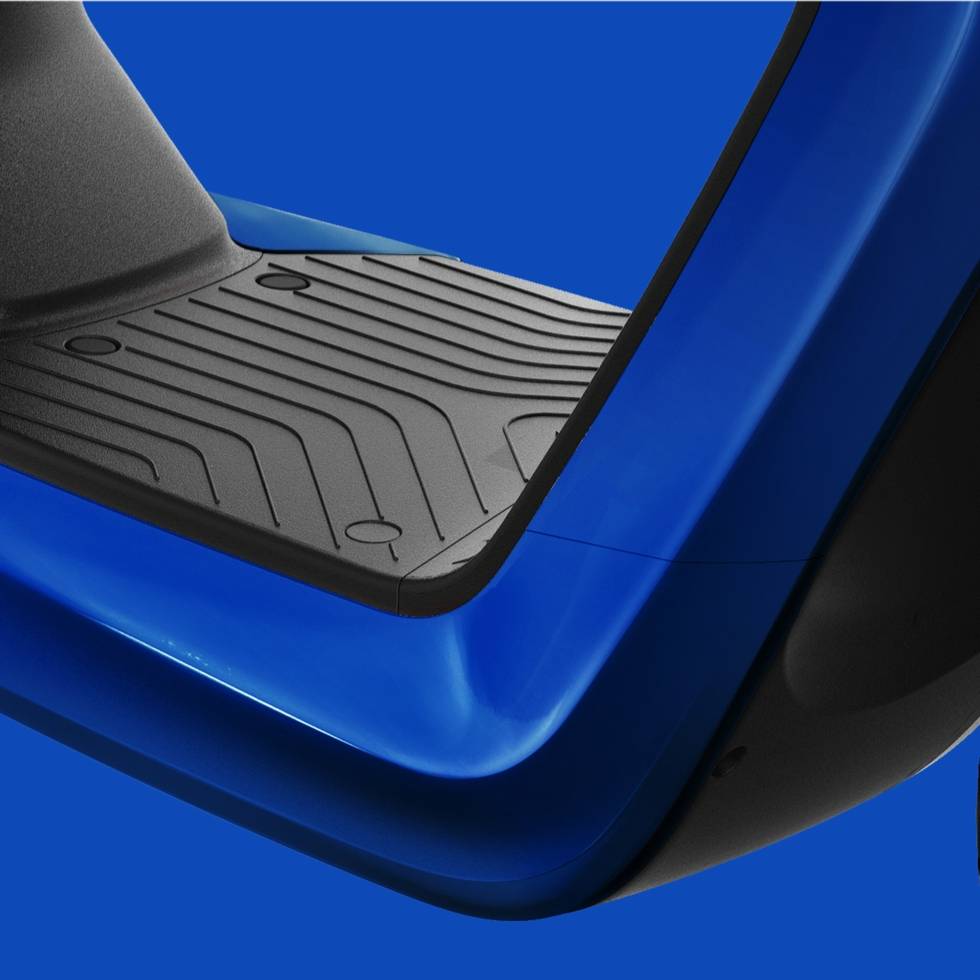 Front and Rear Hydraulic Shocks


IMPROVED RIDING EXPERIENCE.
Look good and ride in comfort.
 





INTEGRATED SMART DASH



Our all-in-one dashboard provides real-time information on your scooter's health.


EASY-TO-USE CONTROLS

Our cruise control feature lets you take your hand off the throttle.


Cruise Control
Leisurely riding with the push of a button.
A REFINED RIDER EXPERIENCE
It is the small details that make your riding more comfortable.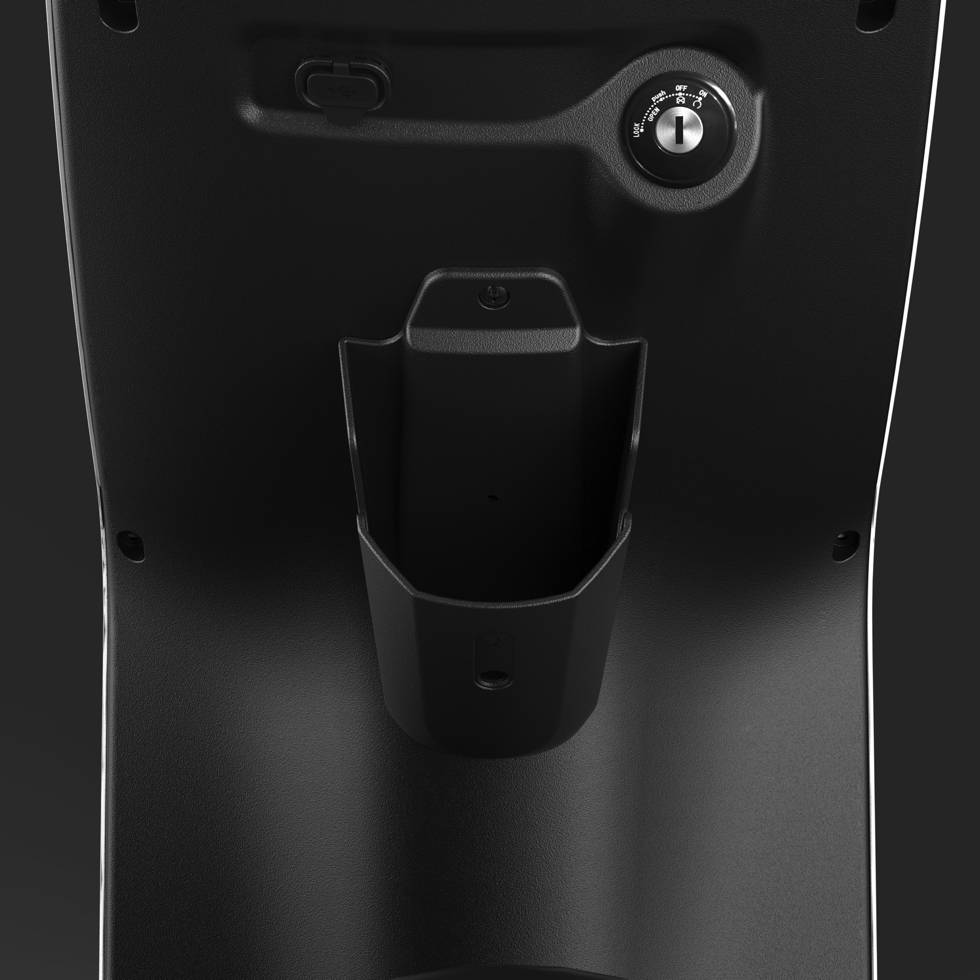 Storage Options
A hook and storage box to carry your belongings.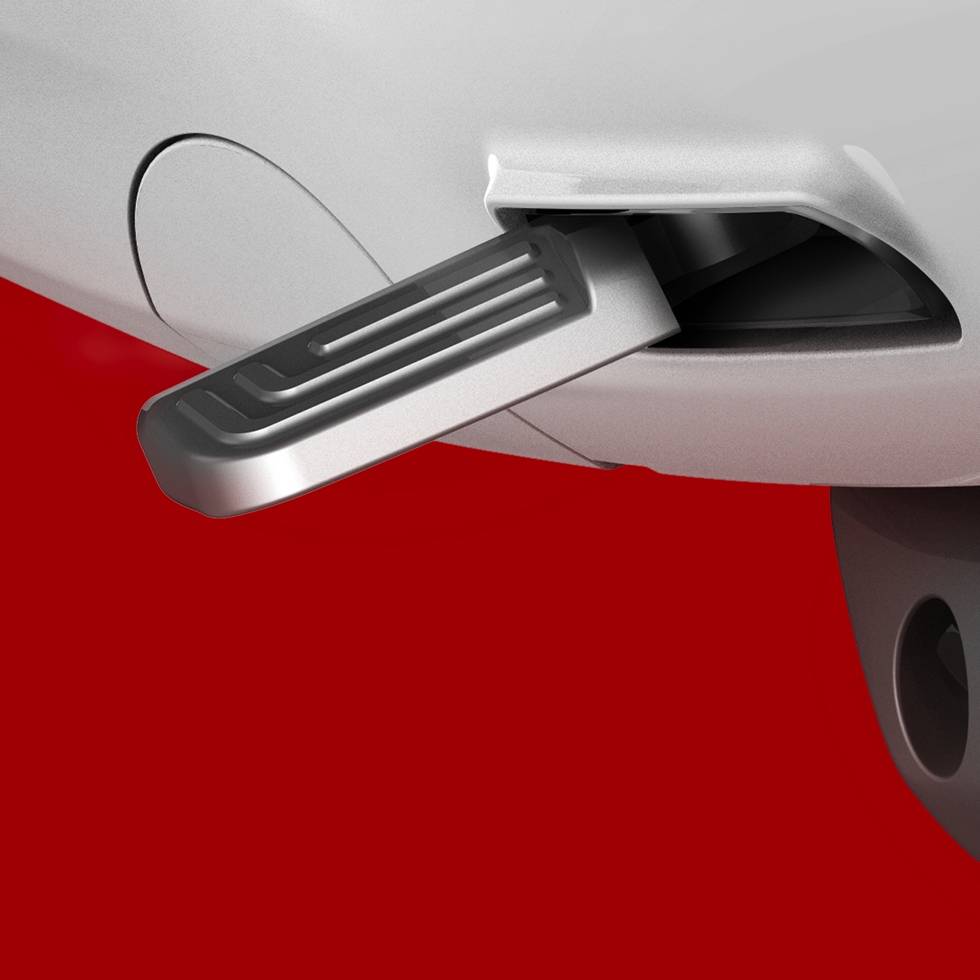 Retractable Footrest
Cleverly concealed footrests can be easily deployed for added comfort.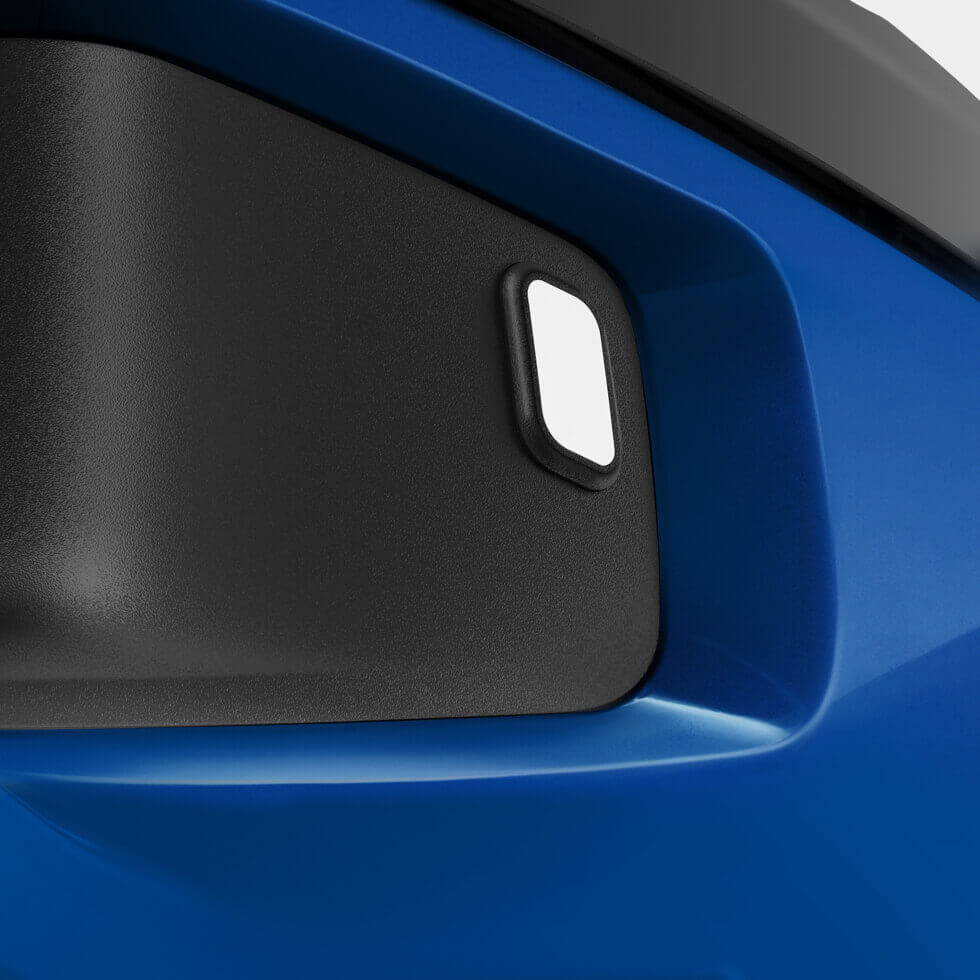 Safety Side Lights
An embedded side light for additional safety.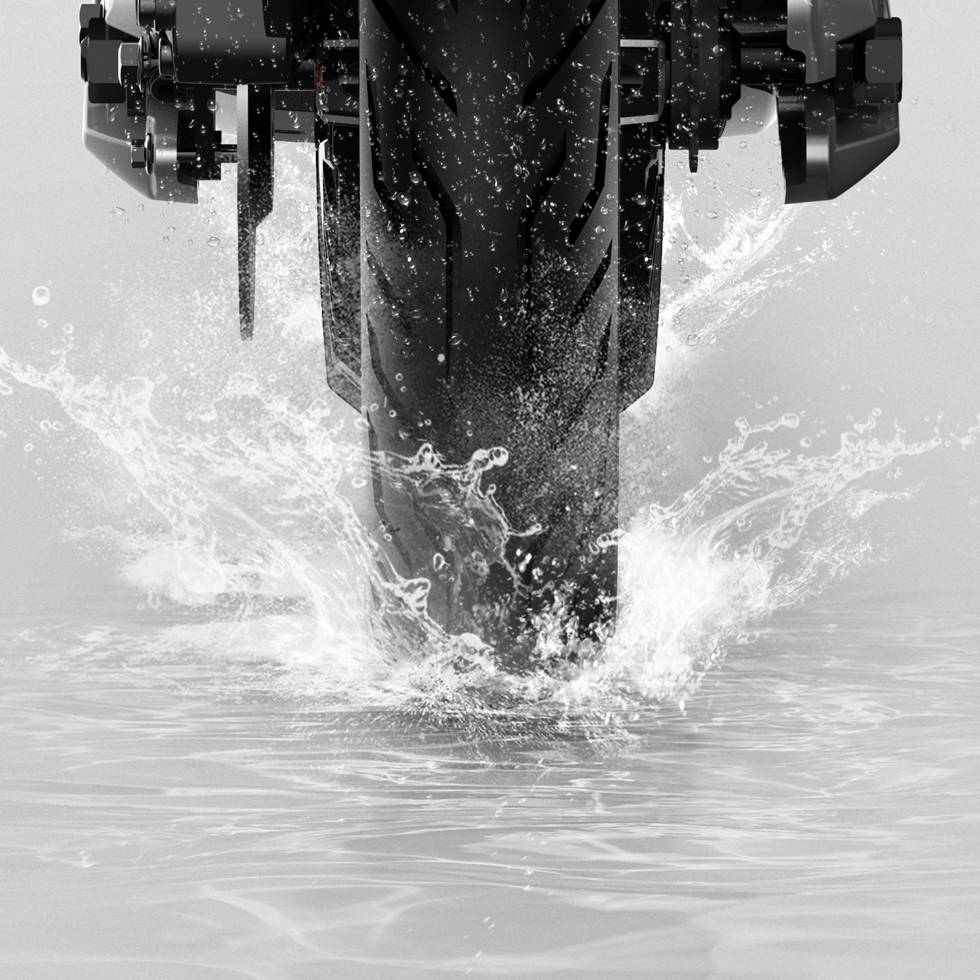 Wading
Designed in accordance with the 300mm waterproof standard.
 


02 

BATTERY



MORE FUN. MORE EASY. MORE FREE.


The removable battery allows you to charge your MQi+ Sport any time you have access to a power outlet.


EXTENDED RANGE. PORTABLE. POWERFUL

Our compact MQi+ Sport battery uses 18650 lithium-ion battery cell technology.













URBAN SPEED. EXTENDED RANGE.

MQi+ Sport has two charging modes. Equipped with an 18650 power lithium battery, the MQi+ Sport gives you a range of 45-65km












THE NIU BMS
An intelligent battery management system.
| | | | | |
| --- | --- | --- | --- | --- |
| | | | | |
| | | Over-discharge Protection | | |
| | Power Device Fault Protection | | | |
| | | | | |


03 

PERFORMANCE



A SCOOTER


YOU CAN COUNT ON



The FOC vector controller and BOSCH motor give you instant acceleration. Front and rear disc brakes provide a safe riding experience throughout your journey.
 




BOSCH MOTOR

Our 1200W motor enables a natural and smooth acceleration
from 0 to 45km/h. 




FOC VECTOR CONTROLLER



The FOC analyzes riding data in real time and works with the motor to give you a more comfortable riding experience.

 





FRONT & REAR HYDRAULIC DISC BRAKES
Our front and rear hydraulic disc brakes engage instantly to significantly reduce the scooter's braking distance.
1.4m        1.8m
Dry Breaking Distance    Wet Breaking Distance
       
EBS ENERGY RECOVERY SYSTEM
Our electronic braking system recycles up to 6% of the energy generated after braking back into the battery pack, which effectively extends your cruising range which means more time on the road.
 

04 

TECHNOLOGY



SMART TECHNOLOGY

The MQi+ Sport uses state-of-the-art technology to collect and analyse over 200 different vehicle diagnostics every minute.
Want to find out more? All of your scooter's information is one tap away on your NIU App. 


INTELLIGENCE

The ECU intelligent central controller has now been upgraded to version 3.0. As the brain of the scooter, it works with sensors located all over the vehicle.
It monitors 200 pieces of data per minute, collecting and analysing the vehicle's information. The unique OTA wireless upgrade feature makes feature updates and extensions easy without any hardware replacements.


 


NIU APP: YOUR PERSONAL SMART SCOOTER MANAGER

 



The Cloud ECU's powerful data capabilities let you check 17 different vehicle statuses like location, riding history, vehicle status, and power statistics in real-time on the mobile app. You also get access to vehicle diagnostics, anti-theft alerts, and after-sales service.
 

05 

SAFETY



 

YOUR SAFETY IS OUR FIRST PRIORITY



MQi+ Sport uses a 360° lighting system for your safety.
Our daytime running light, LED headlight, 270° semi-enveloped taillight and auto-indicators give you maximum visibility when riding your scooter. 
 

DAYTIME RUNNING LIGHTS 



Our silicon-based LEDs balance low energy consumption with powerful illumination. When the vehicle is turned on, the iconic headlight automatically reacts for increased visibility on the road. 
 

CUSTOM TAIL LAMP 



 Our LED tail lamp is designed to resemble the horns of a bull, a small touch of detail that plays on the logo of our brand.  



AUTO-OFF INDICATORS
After a full-turn you indicators turn off automatically. No need to get distracted while riding.



HAZARD WARNING LIGHTS
In bad weather, dangerous road conditions, or temporary parking, you can stay visible for extra safety.
 

06 

SECURITY



 

NEVER LOSE YOUR SCOOTER AGAIN





 After you have installed the NIU app, you can check the status of your vehicle at any time. With a GPS built into the scooter, you can find your scooter at any time.  
 




GPS + GLONASS

 



  An improved GPS system allows you to locate your scooter with pinpoint accuracy.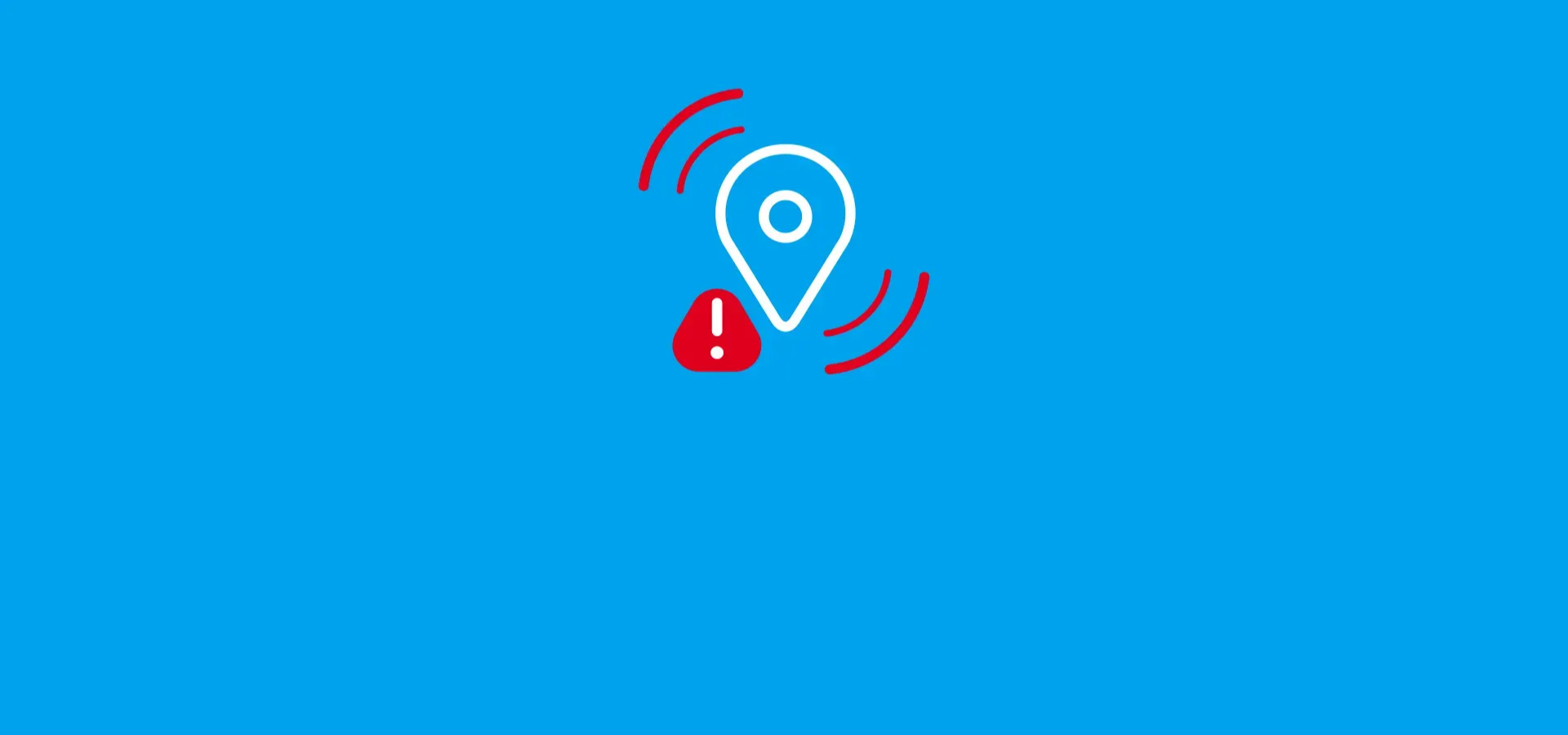 Real-Time Data
If your vehicle is moved, our positioning system will give you accurate real-time location data. Vehicle Topple Alert
If your scooter is knocked over, an alert will be sent to your phone.
Vehicle Vibration Alarm
If your scooter is bumped, you will be immediately notified. Battery Removal Reminder
If the scooter's battery is disconnected when the scooter is 'locked', you will receive a pop-up notification on your phone.
Brand: Niu
Model: MQi+ Sport
Color: Black/Red
Top Speed: 45km/h
NIU Energy: 4th. Gen. Lithium ,Battery Technology
Performance (Range):
25 km/h (Load 70kg) = 100km Cruising Mileage*
25 km/h (Load 90kg) = 100km Cruising Mileage*
45 km/h (Load 70kg) = 80km Cruising Mileage*
45 km/h (Load 90kg) = 70km Cruising Mileage*
Design: Sleek & Stylish ,w/ Integrated Dashboard
Security: Anti-Theft Protection
Safety: 360° Lighting System
NIU App: Full Suite of Connectivity
App Connected: 2 Years
Motor: Bosch
Continuous Power*: 1400W
Energy Use per Charge: 2016Wh
Battery Technology: 4th GEN NIU ENERGY SMART POWER TECH
Charge Time: 9 Hours
Battery Pack Weight: 24.3 Lbs
Power System
Voltage: 48V
Capacity: 42Ah
Battery Cell Type: 18650 Lithium Ion
Charging Current: 5.2A
Rated Power: 1200W
*30 Mins Max Continuous Output: 1400W
Controller: FOC Vector Control
FOC Max Current: 40A
Brake System
Front Brake: 7.1" Hydraulic Disc
Rear Brake: 7.1" Hydraulic Disc
Storage
Rear Storage Box: Available Accessory
Tire
Front Tire: 90/90-10
Rear Tire: 90/90-10
Load Capacity
Seating Capacity: 2
Vehicle Weight including Battery: 159 Lbs
Load Capacity (including Passengers & Cargo): 487 Lbs
Lighting System
LED Headlight
LED Braking Light
LED Tail Light
LCD Dashboard
Size
Length (including front and rear fenders): 68"
Width: 26"
Height: 44.5"
Wheel Base: 48.9"
Seat Height: 29.5"
Seat Length: 22"
Min. Ground Clearance: 5"