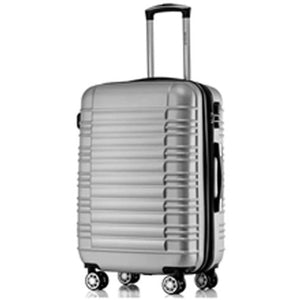 Luggage (28")
SKU:
42366
SPINNER
Model no: JD009
Brand: SEEDO
ALU: 110076
Size: 28INCH
Color: SILVER
Seedo – Luggage
Brand: Seedo
Model: JD009
Size: 28-inch
Color: Silver
Density: 190T
Dimension (W x D x H): 45 x 27.5 x 67cm (17.7" x 10.8" x 26.4")
Weight: 4.32kg
Features:
190T Lining.
Elastic handle.
Combination lock.
Iron trolley with plastic handle.
Four 360° Double-Wheeled Spinners.
Expandable Capacity: Expands for added packing. Unzip the zipper all the way around luggage to gain extra space for packing.
We Also Recommend