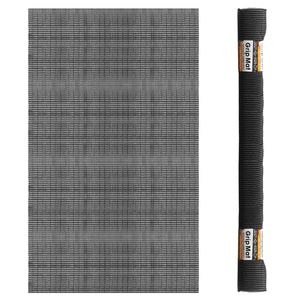 Grip Mat (1.2 x 2m)
SKU:
43260
PVC 
Model no: BC0045
Brand: UBL
ALU: 9333527021427
Color: CLEAR
UBL – Non-Slip Grip Mat
Brand: UBL
Model: BC0045
Color: Black
Size (Wide x Length): 1.2 x 2m
Material: PVC Plastic
Features:
Multipurpose carpet with area of ​​(1.2X2m)
Multifunctional carpet: Floor mats, anti-slip, doormat, etc...
Large carpet sizes so you can cut to use according to your needs.
Carpets made of PVC material are less permeable, less dusty. Easy to fold.
It's a convenient product for every family.
We Also Recommend