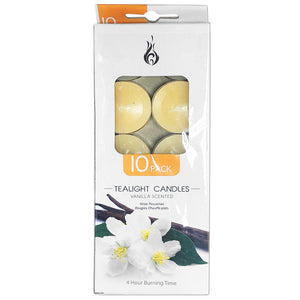 Candle (10 Pcs)
SKU:
43245
VANILLA SCENTED TEALIGHT
Model no: DH0005
Brand: UBL
ALU: 8409730028438
UBL – Candle
10 Pieces per Box
Brand: UBL
Model: DH0005
Size of each Candle: Dia. 3.5 x H 1.5cm
Material: Wax
Features:
Candles Small round candles UBL Often used for lighting and decoration.

The light of candles brings warmth, passion and inspiration.
Candles are often used to decorate the living room, dining table...
Ideally to light up every corner in the room.
Burning time is up to 4 hours per candle.
We Also Recommend