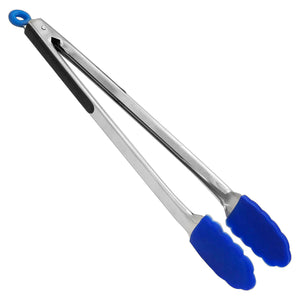 BBQ Tong (16")
SKU:
46331
BBQ STAINLESS STEEL + SILICONE 
Model no: KA0079
Brand: UBL
ALU: 9333527021816
Size: 16INCH
Color: ASST
UBL – Tongs
BBQ Tong
Brand: UBL
Model: KA0079
Color: Assorted Color
Size: 40cm (16")
Material: Stainless Steel + Silicone
Features:
Heavy-duty BBQ Cooking tool.
Easy-to-open, easy-to-install lock.
Stainless steel tong with plastic grip.
Can be used with fried, grilled, or used dishes to grab ice cubes.
Extra-long handles allow easy reach to the whole BBQ and help prevent injury.
UBL clamps have a stainless steel body, always shiny, durable, the head is made of soft, non-toxic silicone, ensuring food safety and hygiene.
We Also Recommend