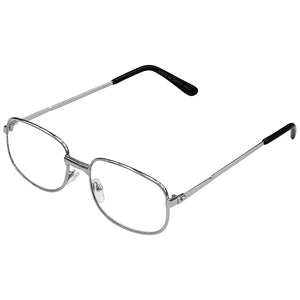 Reading Glass (+2.50)
SKU:
46307
METAL FRAME
Model no: AE0005
Brand: UBL
ALU: 8409730053874
Color: ASST
Size: +2.50

UBL – Reading Glass
Metal Frame
Brand: UBL
Model: AE0005
Color: Assorted Color
Magnifications: +2.50
Frame Material: Metal
Measurements:
Lens Width: 49mm
Bridge Width: 20mm
Frame Width: 124mm
Frame Height: 38mm
Temple Length: 140mm
Features:
Help you easily read books and see things around.
The +2.50 Reading Glasses make it easy to read and clearly see your surroundings.
At the same time with fashionable design, Glass also brings youthfulness to the user.
Note: We have an assortment of a frames, and if you have preference, you can send us a message or visit our shop for more details.
Click here for - Contact Details
We Also Recommend