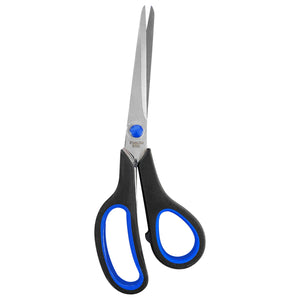 Scissor (8")
SKU:
43337
STAINLESS STEEL 
Model no: QH0040
Brand: UBL
ALU: 9333527038159
Size: 21CM
Color: ASST
UBL – Scissor
Brand: UBL
Model: QH0040
Color: Assorted Color
Size: 21cm (8.3")
Material (Blade): Stainless Steel
Material (Handle): Plastic + Rubber
Features:
With a rubber grip with a sharp blade design, it will be a useful item in your kitchen.
Scissors with rolling rubber are smooth, useful and handy in gardening. The colors of the products are varied, suitable for many people's preferences.
Stainless steel material brings a shiny, high quality durability and durability to the product.
The handle is made of rubber, which helps to limit hand pain when used for a long time.
We Also Recommend