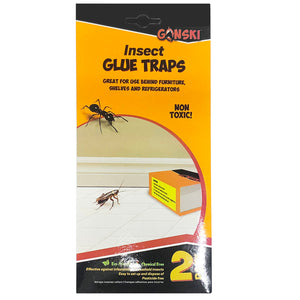 Insect Glue Trap (2 PCs)
SKU:
43259
INSECT GLUE STRAPS 
Brand: UBL
ALU: 9333527430786
UBL – Insect Glue Trap
2 Pieces
Brand: UBL
Model: BJ0097
Size: 11.2 x 25.2cm
Features:
Pesticide-free.
Easy to set up and dispose of.
Eco-friendly and Chemical-free.
Simple, convenient & easy to use.
Effective against infestation household insects.
The product has a high stickiness, does not flow when it is sunny, and does not dry when it is cold.
Insect trap with excellent adhesion, safe for users, non-toxic, attract insects such as ants, cockroaches, flies, mosquitoes, etc...
We Also Recommend