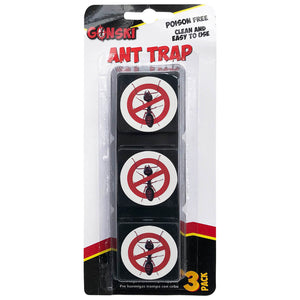 Ant Glue Trap (3 PCs)
SKU:
48914
ANT TRAP 
Model: BJ0060
Brand: UBL
ALU: 9333527375759

UBL – Glue Trap
Ant Trap (3 Pieces)
Brand: UBL
Model: BJ0060
Features:
Pre baited.
Poison free.
Clean and easy to use.
Easy to clean and dispose.
Attractant based glue traps.
Easily rids ants indoor and outdoor.
We Also Recommend