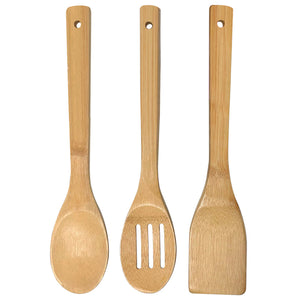 Cooking Utensils (3 Pcs)
SKU:
43314
BAMBOO UTENSILS
Model no: KA0412
Brand: UBL
ALU: 9333527416261
Color: BROWN
UBL – Bamboo Utensils
3 Pieces
Brand: UBL
Model: KA0412
Color: Brown
Length: Approx. 30cm
Material: Bamboo
Features:
Natural Bamboo material, durable use.
There are small holes to hang up conveniently.
Bamboo cooking kit set of 3 different cooking utensils, meet the needs of cooking your food.
We Also Recommend