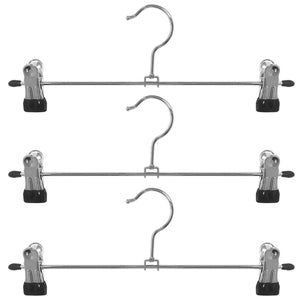 Clothes Hanger (3 PCs)
SKU:
43313
METAL 
Model no: BL0041
Brand: UBL
ALU: 9333527011992
Color: SILVER
Size: 30CM
UBL – Metal Clip Hanger
3 Pieces
Brand: UBL
Model: BL0041
Color: Silver
Shoulder Width: 30cm
Material: Metal + PVC Plastic
Features:
Clothes hangers with lovely clips help fix clothes when drying, avoid falling clothes when the wind is high.
Super-strong clamp, which helps to fix sturdy clothes, withstands the weight of clothing.
The design of the clothes hanger is made of PVC board at the ends, does not cause scratches to the user during the process of drying, hanging clothes and affecting the quality of clothes.
We Also Recommend