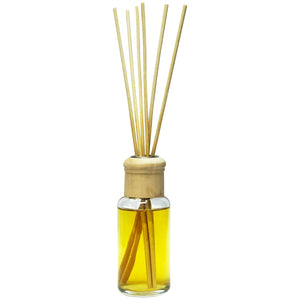 Air Freshener (50ml)
SKU:
43294
SCENT DIFFUSER 
Model no: DH0079
Brand: UBL
ALU: 9333527144584
Size: 50ML
UBL – Air Fresheners
Scent Diffuser
Brand: UBL
Model: DH0079
Size: 50ml
Assorted Scents:
Caribbean Coconut
Pomegranate Crush
Vanilla Cupcake
Frangipani
Sandalwood
Mulberry Burst
Features:
Suitable for use anywhere in your home, from the living room, bedroom to the bathroom.
50ml diffuse aromatherapy essential oils of UBL with special wood and aromatherapy ingredients.
The product is easy to use, just remove the cap of the essential oil bottle and then put the small wood into the bottle.
The drops of essential oil will gradually penetrate through these small trees, spreading the fragrance throughout the room.
Note: We have an assortment of a variety of scents, and if you have preference, you can send us a message or visit our shop for more details.
Click here for - Contact Details
We Also Recommend