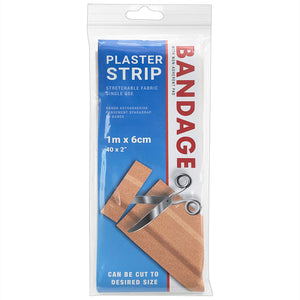 Bandage (50 Pcs)
SKU:
48689
PLASTER STRIP 
Model no: AG0079
Brand: UBL
ALU: 9333527010995
Color: BROWN
UBL – Bandage
Plaster Strip
Brand: UBL
Model: AG0079
Color: Brown
Size: 100 x 6cm (40" x 2")
Length: 100cm (40")
Width: 6cm (2")
Features:
Bandage with non-adherent pad.
The user can optionally cut the bandage into many different sizes to fit the wound.
It has a gauze pad inside, has an antibacterial effect, protects wounds, cuts, scratches, and scratches on the skin from dirt, water, etc. to help heal damage.
We Also Recommend