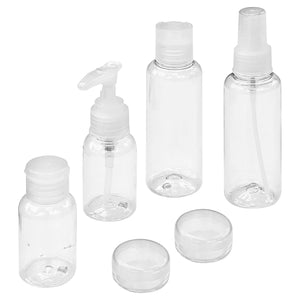 Travel Bottle (6 PCs)
SKU:
49118
PLASTIC
Model no: AG0258
Brand: UBL
ALU: 9333527064660
Color: CLEAR
UBL – Travel Bottle
6 Pieces with Zip-lock Carry Bag
Brand: UBL
Model: AG0258
Color: Clear
Material: Plastic
Features:
All containers under 100ml.
High quality plastic material, durable.
With lightweight, convenient carrying bag.
A convenient set of products for those who often travel or work.
Transparent white plastic bottle makes it easy to distinguish the liquid inside.
A compact design, suitable for people who often travel or work. The set has up to 6 pieces, full of tools to extract different types of cosmetics such as: shampoo, shower gel, lotion, hair conditioner.
We Also Recommend