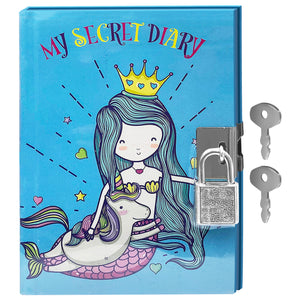 Diary (80 Sheets)
SKU:
48859
WITH KEYS 
Model no: SD0004
Brand: UB:
ALU: 9333527042804
Color: ASST
UBL – Diary
Lockable Diary with 2 Keys
Brand: UBL
Model: SD0004
Size: 8.5 x 12.5cm
Color: Assorted Color
No. of Sheets: 80 Sheets
Features:
Lock with 2 Keys included.
Lined Sheets, making it easier to write and read.
The perfect gift for yourself or friends who loves journal writing or notes taking.
The diary has an extra pair of locks - keys, helping to keep your information private.
We Also Recommend