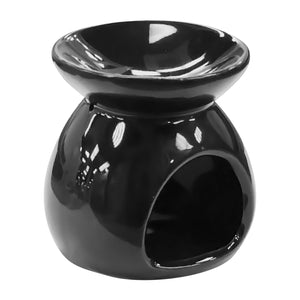 Oil Burner
SKU:
47541
CERAMIC  
Model no: DH0009
Brand: UBL
ALU: 8409730036662

UBL – Oil Burner
Brand: UBL
Model: DH0009
Color: Assorted Color
Material: Ceramic
Dimension (Dia. x H): 7.5 x 8.5cm (3" x 3.3")
Feature:
With elegant design along with luxurious colors, UBL essential oil lamp makes your home space look more cozy and romantic.
Essential oil bath is an effective way to help you feel relaxed, relaxed after a stressful day of studying and working.
Usage: place tealight candles on the bottom of the lamp, put 2-3 drops of essential oil on top. When burning the candle, heat will release the scent of essential oil.
Click here for Fragrance Oil & Wax Melts
We Also Recommend