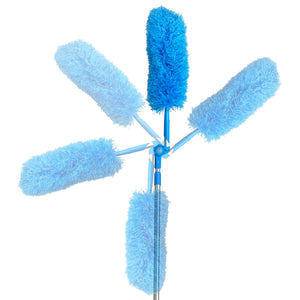 Telescopic Duster (Foldable)
SKU:
47571
MICROFIBER
Model no: BL0837
Brand: UBL
ALU: 9333527600851
Size: 72-174CM
Color: ASST
UBL – Telescopic Duster
Extendable & Foldable Duster
Brand: UBL
Model: BL0837
Color: Blue
Overall Length (Fully Retracted): 72cm (28.3")
Overall Length (Fully Extended): 174cm (68.5")
Material: Microfiber + Aluminum + Plastic
Features:
Folds away for convenient storage.
Microfiber attract dust like a magnet.
Aluminum Handle extends up to 1.2m.
Head can be rotated for hard to reach areas.
We Also Recommend