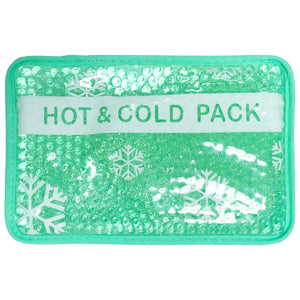 Hot & Cold Pack
SKU:
43266
GEL BEADS
Model no: AG2083
Brand: UBL
ALU: 9333527429773

UBL – Cold & Hot Pack
Brand: UBL
Model: AG2083
Color: Assorted Color
Size: 19 x 12cm (7.5" x 4.7")
Features:
Microwavable & Freezable.
Therapeutic gel-filled beads.
With ultra-soft plush backing.
Gel Beads for Hot or Cold Relief.
Perfect for relieving migraines, stress related tension, sinus pain & heat exhaustion.
For pain, swelling, strains, sprains, sports injuries bruises, muscular aches, joint aches and more.
We Also Recommend