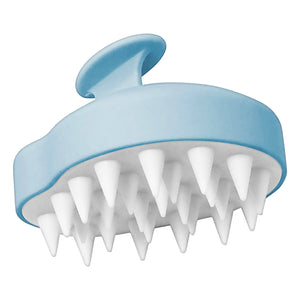 Hair Scalp Massager
SKU:
51997
HAIR SCALP MASSAGER BRUSH
Model no: AH4971
Brand: UBL
ALU: 9333527674012
Color: ASST
UBL – Hair Brush
Scalp Massager
Brand: UBL
Model: AH4971
Color: Assorted Colors
Material: Plastic + Silicone
Dimension (W x D x H): 8 x 9.5 x 7.5cm (3.1" x 3.7" x 3")
Features:
Remove dead flaky skin and residue.
Gently increase circulation and blood flow.
Provide a relaxing and stimulation head massage.
Designed to stimulate and promote a healthy scalp.
The soft silicone bristles can be used in and out of the shower.
We Also Recommend