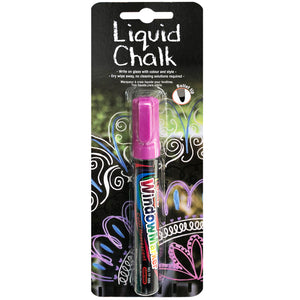 Liquid Window Chalk
SKU:
48839
LIQUID CHALK 
Model no: SE0313
Brand: UBL
ALU: 9333527253576
Color: COLOR
UBL – Chalk
Liquid Window Chalk
Brand: UBL
Model: SE0313
Color: Assorted Color
Features:
Non-Toxic.
Color Fluorescent.
Write on glass with color and style.
Dry wipe away, no cleaning solutions required.
The pen has thick ink strokes, looks sharp and bold like paint.
Used to write and decorate on all kinds of glass doors, especially glass doors at shops, showrooms, schools.
We Also Recommend