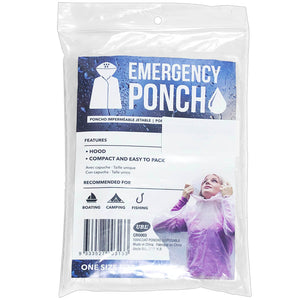 Poncho
SKU:
43274
DISPOSABLE RAINCOAT
Model no: CR0003
Brand: UBL
ALU: 9333527003133
Color: CLEAR
UBL – Poncho
Brand: UBL
Model: CR0003
Color: Clear
Size: 132 x 203cm
Material: PE Plastic
Feature:
Disposable raincoat, indispensable when the rainy season comes in.
Slim, compact raincoat, is always there when you need it during the rainy season. Protect your health.
Great for: Boating, Camping, Fishing and Travel.
We Also Recommend