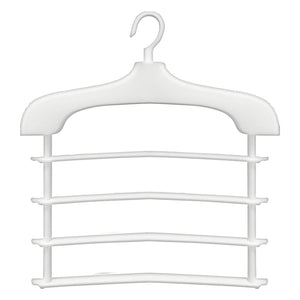 Clothes Hanger (retractable)
SKU:
51972
PLASTIC
Model no: BL0903
Brand: UBL
ALU: 9333527678980
Color: ASST

UBL – Clothes Hanger
Retractable
Brand: UBL
Model: BL0903
Color: Assorted Color
Shoulder width: 40cm (15.7")
Material: Plastic
Features:
Space-saving.
360° swivel hook.
Hangs up to 4 pants.
Retractable coat hanger.
Slip resistant grip texture.
Pull down the 4 slidable hanging rods.
Ideal for hanging nearly every garment type from trousers to skirts, to jackets, coats, and hoodies.
We Also Recommend