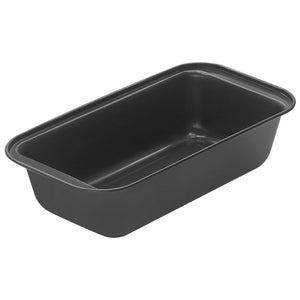 Baking Pan (22 x 11cm)
SKU:
46236
NON-STICK
Model no: KC0023
Brand: UBL
ALU: 9333527021724
Color: GREY

UBL – Baking Pan
Non-Stick
Brand: UBL
Model: KC0023
Color: Grey
Material: Steel
Shape: Rectangular
Inner Dimension: 22 x 11cm (8.7" x 4.3")
Overall Dimension (W x D x H): 25.5 x 13 x 6cm (10" x 5.1" x 2.4")
Features:
Premium non-stick coating.
Non-stick for easy cleaning.
Easy release for cakes and parties.
Suitable for making cakes, cakes and other baked goods according to your preferences.
The tray is made of thick steel that still has a good heat emission, safe in food processing, and good use in oven.
We Also Recommend