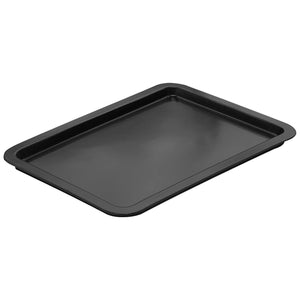 Baking Pan (38 x 24cm)
SKU:
46379
NON-STICK
Model no: KC0341
Brand: UBL
ALU: 9333527392299
Color: BLACK

UBL – Baking Pan
Non-Stick
Brand: UBL
Model: KC0341
Color: Black
Material: Steel
Inner Dimension: 38 x 24cm (15" x 9.4")
Overall Dimension (W x D x H): 43.5 x 29 x 1.8cm (17.1" x 11.4" x 0.7")
Features:
High quality non-stick surface, smooth surface and easy to remove the cake when the cake is cooked.

Suitable for making various types of rectangular baked goods according to your preferences.
Easy to clean and clean, can be used in ovens, refrigerators, dishwashers.
We Also Recommend