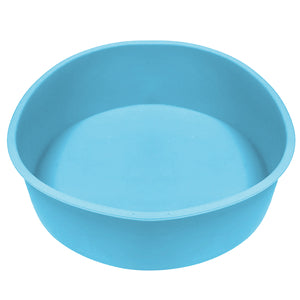 Baking Pan (Ø18cm)
SKU:
43298
SILICONE 
Model no: KC0017
Brand: UBL
ALU: 9333527021618
Color: ASST

UBL – Baking Pan
Brand: UBL
Model: KC0017
Color: Assorted Color
Material: Silicone
Shape: Round
Dimension (Dia. x H): 18 x 6cm
Features:
The mold is made of ultra-durable silicon material safe in food processing, good anti-stick, so when ripe you can easily remove the cake without worrying about the surface of the cake being scratched. 
Silicon material can withstand heat from -40 to 220 degrees, can be placed in an oven, microwave, dishwasher, and refrigerator.
Cake mold makes you comfortable and creative, passionate about making cakes. It is great to enjoy and share sweet, sweet, sweet and beautiful baked pies with the people you love.
We Also Recommend