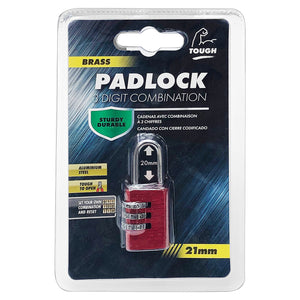 Padlock
SKU:
46296
3 DIGIT COMBINATION 
Model no: HG0251
Brand: UBL
ALU: 9333527576255

UBL – Pad Lock
Tiny Padlock with 3-digit Combination
Brand: UBL
Model: HG0251
Color: Assorted Color
Material: Aluminum + Steel
Features:
Keyless convenience.
Sturdy and Durable brass construction.
3-digit dialing allows you to set your own key code for optimal security.
It's a tiny lock's which is recommended for hand bags, luggage bags, travelling suitcase and small item's which need a small locks.
We Also Recommend