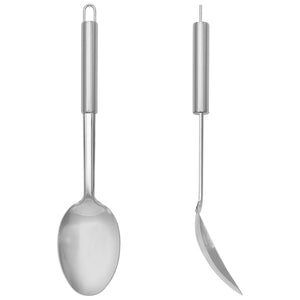 Serving Spoon (12")
SKU:
43345
STAINLESS STEEL 
Model: KA0106
Brand: UBL
ALU: 9333527038456
Color: SILVER

UBL – Serving Spoon
Brand: UBL
Model: KA0106
Overall Length: 31cm (12-inch)
Color: Silver
Material: Stainless Steel
Features:
Easy to clean and clean.
Suitable for use in stoves and outdoor parties.
Modern design and design with moderate length handles help hold, hold more firmly.
We Also Recommend