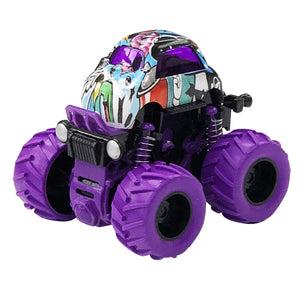 Car
SKU:
48833
PLASTIC 
Model no: TT1003
Brand: UBL
ALU: 9333527619839
Color: ASST

UBL – Car
Stunt Vehicle Inertia Push Force
Brand: UBL
Model: TT1003
Color: Assorted Color
Material: Plastic + Rubber
Dimension (W x D x H): 8.5 x 9 x 8cm (3.3" x 3.5" x 3.1")
Features:
Body Wavy Drive.
Inertia Stunt Vehicle.
No need battery, just push and drive.
Car with strong power 4 wheel inertia drive.
Monster toy trucks just push the toy cars hard to revolve the wheels, then put monster friction truck upright can easily achieve 360° rotating stunt.
We Also Recommend