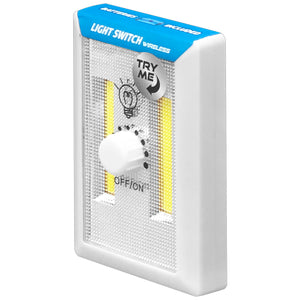 Flashlight
SKU:
46268
CORDLESS LIGHT WITH DIMMER 
Model no: IL0313
Brand: UBL
ALU: 9333527522962
Color: WHITE
UBL – Flashlight
Wireless Light Dimmer
Brand: UBL
Model: IL0313
Color: White
Battery Type: AAA Battery (Included)
Material: Plastic
Dimension (W x D x H): 7.7 x 2.2 x 11.5cm (3" x 0.9" x 4.5")
Features:
Built-in Magnets.
AAA Battery Included.
Brightness 200 Lumens.
It can be installed in seconds. Simply use the super-strong double-sided adhesive pads to stick to any surface.
We Also Recommend