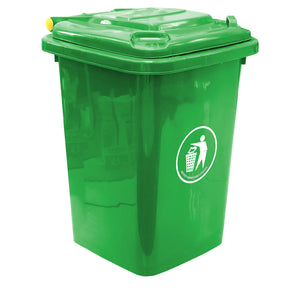 Dustbin (50L)
SKU:
42908
GARBAGE CAN PLASTIC SQUARE
Model no: XDL-50A-1
Brand: XDPC
ALU: 9743
Size: 50LTR
Color: GREEN
XDPC – Dustbin
Brand: XDPC
Model: XDL-50A-1
Color: Green
Capacity: 50 Liter
Material: High Density Polyethylene
Dimension (W x D x H): 43 x 47 x 60cm (16.9" x 18.5" x 23.6")
Features:
Mesh Reinforcement: Lots of mesh reinforcement design makes bins stronger more durable and impact resistance.
Plug Design makes perfect connection of lid and bin and more durable handle.
Handle design on top of lid, easy opening and moving. User-friendly design.
We Also Recommend